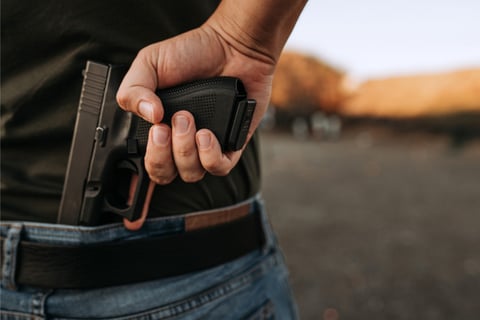 Officials within the city of Los Angeles have recently introduced a motion to consider an ordinance similar to the one recently passed in San Jose, CA, which requires gun owners to carry firearm liability insurance.
The proposed rule would be modeled on San Jose's, which requires liability insurance through either the gun owner's homeowners or renters insurance policy. In addition, the ordinance would also require an annual fee from gun owners, which will go into evidence-based initiatives aimed at reducing gun-related violence.
Read more: San Jose approves first-ever insurance law for firearm owners
Los Angeles Councilmen Paul Koretz, Paul Krekorian and Mitch O'Farrell introduced the motion on Wednesday, City News Service reported.
"Not every household has a gun, and while not all communities experience high levels of gun violence, we all bear the economic burden of injuries and deaths caused by firearms," said Koretz.
The councilmen have mentioned in the motion that the insurance would encourage gun owners to undergo safety courses, ensure that their firearms are properly stored and secured, install trigger locks, and use loaded chamber indicators. The motion also mentioned insurance can be used to lead to safer practices, citing how auto insurance and its risk-adjusted premiums reward good driving practices.
"We need a similar approach to address the risks posed by guns," the motion said.
According to the councilmen, California saw an additional 1.17 million new firearms registered in 2020. Also last year, 1,469 people were shot in Los Angeles, which the officials pointed out is a 54.2% increase from 2019.